Programming language: Objective-C
License: MIT License
LocalizedView alternatives and similar libraries
Based on the "Localization" category.
Alternatively, view LocalizedView alternatives based on common mentions on social networks and blogs.
The open-source backend cloud platform for developing Web, Mobile, and Flutter applications. You can set up your backend faster with real-time APIs for authentication, databases, file storage, cloud functions, and much more!
* Code Quality Rankings and insights are calculated and provided by Lumnify.
They vary from L1 to L5 with "L5" being the highest.
Do you think we are missing an alternative of LocalizedView or a related project?

Add another 'Localization' Library
README
LocalizedView
What is this?
LocalizedView is a helper class for setting up application specific localized string within Xib file.
Here is a video demo of how this works: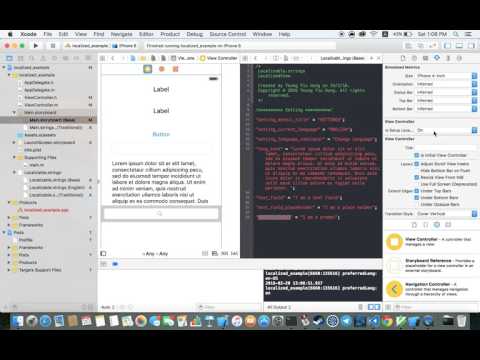 Usage
To run the example project, clone the repo, and run pod install from the Example directory first.
Requirements
Xcode 6
Installation
LocalizedView is available through CocoaPods. To install it, simply add the following line to your Podfile:
pod 'LocalizedView'

Author
Yeung Yiu Hung, [email protected]
License
LocalizedView is available under the MIT license. See the LICENSE file for more info.

*Note that all licence references and agreements mentioned in the LocalizedView README section above are relevant to that project's source code only.